Platings > by Metal > Ag Silver platings
Ag Silver platings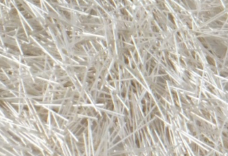 Mitsuya has provided advanced engineering solution service for various industrial silver platings.

Silver (Ag) is the best conductor among metals and shows the lowest electrical resistivity.
Silver (Ag) plating is used as functional plating for electronic components.

At Mitsuya we have three types of Ag plating
・Matte Silver (Ag)
・Bright Silver (Ag)
・Hard Silver (Ag)

Properties of Silver (Ag) Plating
・Best conductor among metals
・Lowest electrical resistivity

Hardness of each type of Silver (Ag) plating
・Hardness of matte Ag plating is about Hv70
・Hardness of bright Ag plating is about Hv100
・Hardness of hard Ag plating is about Hv155 (-5/+15)

Features of various types of silver plating

Bright silver plating
・Connectors
・Terminals
・Switches

Matte silver plating
・IC lead frames, etc. because of its excellent conductivity, bondability and solderability.
・Bearings and other components as an individual lubricant film that prevents galling and utilizes lubricating properties.
 
Hard silver plating (with excellent wear resistance)
・Electric Vehicle (EV),
・Plug-in Hybrid Vehicle (PHV)
・Used on charging terminals for electric vehicles (EVs) and plug-in hybrid vehicles (PHVs), and other related products.

The only disadvantage of silver plating is that it tarnishes easily. Silver plating is particularly susceptible to sulfuric substances, which can cause silver sulfide to form and turn black.

This is a video showing the silver barrel plating process at one of our factories.



Available platings