Services > > Analysis Service > Deposit & Substrate
Analysis of plating deposit & substrate
Our analytical instruments for observing deposits and substrates are picked up as follows. Due to these instruments, we can provide an advanced solution on plating and finishing.
X-ray fluorescence spectrometer (XRF)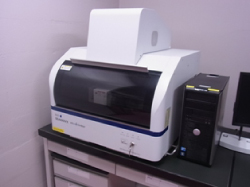 XRF is used for qualitative and quantitative analysis of the specimen surface, the thickness of plating deposits by radiating the surface and detecting generating X-ray fluorescence.
Furthermore, we can analyze the RoHS restricted substances such as Cd and Pb in extremely small amount.
Scanning Electron Microscope/Energy Dispersive X-ray Spectroscope (SEM/EDS)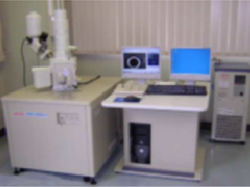 We can observe the specimen surface at high magnification (100-50000 times) and can also analyze the elements by using the EDS attached to this equipment.
Laser microscope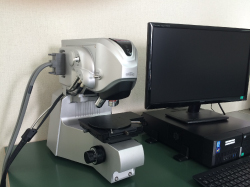 A feature of the laser microscope is that the surface shape of specimen could be measured at high precision and by non-contact method.
Digital microscope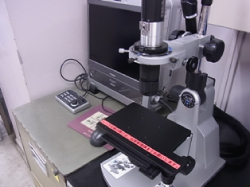 By the digital microscope, we can observe the surface of substrates or deposits accurately and quickly from low to high magnification(from 50 to 5000 times).
Cross-section Polisher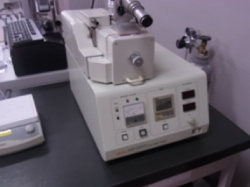 When we need to observe the cross-section at high accuracy, the specimen is made by this cross-section polisher. Because the specimen is cut by the ion beam, the deformation and slant edge do not be generated.