About Us > Information > 2023-01-25
Recruiting future Business Leaders
2023-01-25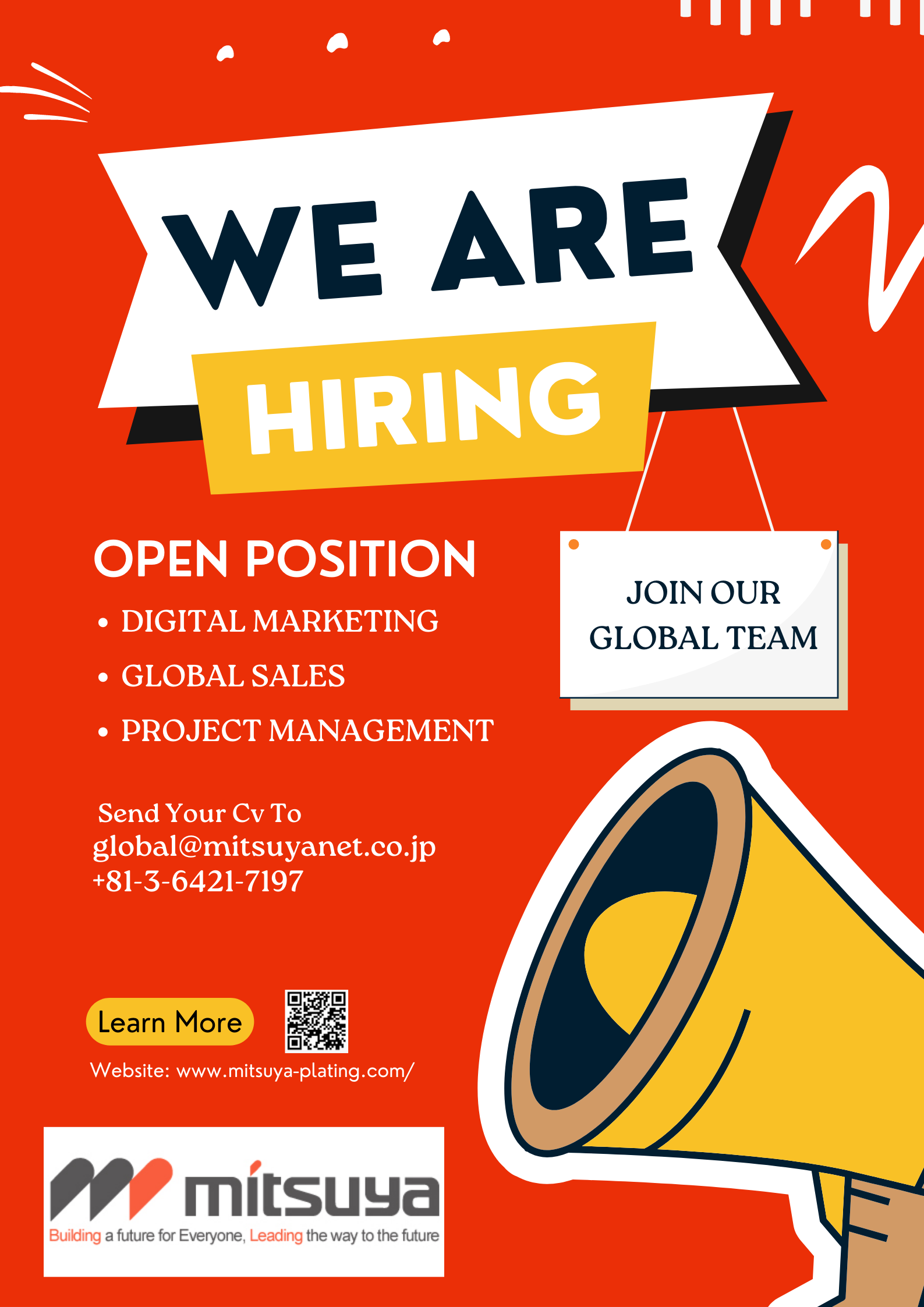 The Global business has seen an uptick in production of electrical devices and as a result of that Global Business has seen an increase in orders. To handle the growth of the division we are recruiting individuals who wish to work on the global business stage.

What does Global business mean? It means simply being able to respond to clients from different cultures and backgrounds. The skills that are needed can be seen below:
・proactive
・good at maintaining good business relationships
・good networking skills
・knowledge of plating and electrical devices
・passion for business and success
・the ability to grasp complex technologies
・Japanese and English
※Japanese classes are provided
※Other languages are a plus

Join our team.

We will be in the Philippines, Manilla from February 1-8 conducting interviews for potential team members.

We will also be at the JET career Fair being held on February 26, 2023.