Platings > Matte Tin plating
Matte Tin plating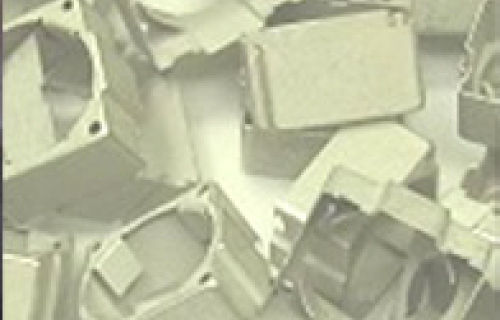 This plating is used for the mechanical sliding parts, the soldering part for low cost electronic parts, and the cans for tinned food.
Tin plating is utilized as an inexpensive (not noble) material for the electronic parts requiring the solderability. However, because the surface of the tin-plating tends to grow whiskers, it is necessary to prevent whisker from growing. For example, the consideration about under plating and the addition of copper or silver or bismuth as alloy elements, furthermore the heat treatment should be considered.
Matte tin plating is difficult to grow whiskers, comparing with bright type. On the other hand, this plating is easy to occur tin oxide powder by sliding, it will require additional evaluation by the used conditions.
Matte tin plating sometimes come out a glossy surface by colliding with each product other, due to the soft surface. We need a discussion about the appearance.
Functional property
Good Bonding & Soldering
Corrosion Resistant
Industry employed
Availability details
mass production
yes
process type

※

B,R,M
under plating
Ni,Cu,Ni-P
prototype
yes
experimental trial
yes
regular chemical stock
yes
※

B:barrel

R:rack

M:mesh basket

H:reel to reel