Platings > Gold Iron alloy plating (Cobalt and Nickel free)
Gold Iron alloy plating (Cobalt and Nickel free)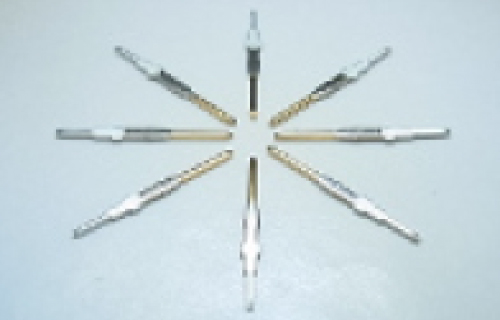 Our Gold-Iron alloy deposit is a hard gold plating.
Hard gold plating usually contains cobalt and/or nickel as a hardening agent. However, cobalt and nickel, these can cause a metal allergy. By the addition of iron instead of cobalt and nickel, no longer worry about the metal allergy.
Gold-Iron alloy plating gives the contact resistance value and the solder wettability, which is equivalent to the gold plating.
Functional property
Low Contact Resistant
Sealing
Good Bonding & Soldering
Abrasion & Wear Resistant
Anti Nickel-Allergic
Industry employed
Availability details
mass production
no
process type

※

R
under plating
Ni
prototype
no
experimental trial
yes
regular chemical stock
yes
※

B:barrel

R:rack

M:mesh basket

H:reel to reel