Platings > Direct Gold plating on SUS without Ni under plating
Direct Gold plating on SUS without Ni under plating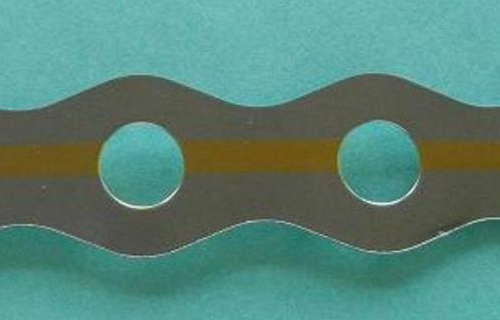 Stainless steel surface is very stable material. It is because the surface is covered with a strong oxide film. In the past, the process of to the oxide film was difficult. In addition, when you needed a gold plating on top of the stainless steel, you were required to apply to the nickel as the first under layer.
There is a possibility that nickel causes a metal allergy when it touches the skin. Mitsuya developed the direct gold-plating technology onto stainless steel to solve this issue of nickel allergy.
Direct gold plating technology of Mitsuya has the following features.
・It is suitable for the field of medical care.
・It will contribute to the cost reduction.
・It will improve the heat resistance.
Functional property
Anti Nickel-Allergic
Good Bonding & Soldering
Low Contact Resistant
Industry employed
Solutions
Availability details
mass production
yes
process type

※

B,R,H
under plating
-
prototype
yes
experimental trial
yes
regular chemical stock
yes
※

B:barrel

R:rack

M:mesh basket

H:reel to reel