Platings > Black Arrow (low reflection black treatment)
Black Arrow (low reflection black treatment)
Developed as a light absorption film for optical equipment. The film is more scratch-resistant than the ultra-low-reflection black treatment film and does not leave marks even when rubbed with a cotton swab.
Black arrow has greatly improved the problem of leaving marks in the handling process after processing.
*Since it cannot withstand strong frictional force, it is not assumed to be used for exterior parts. It can be treated on most metals (iron, copper, etc.).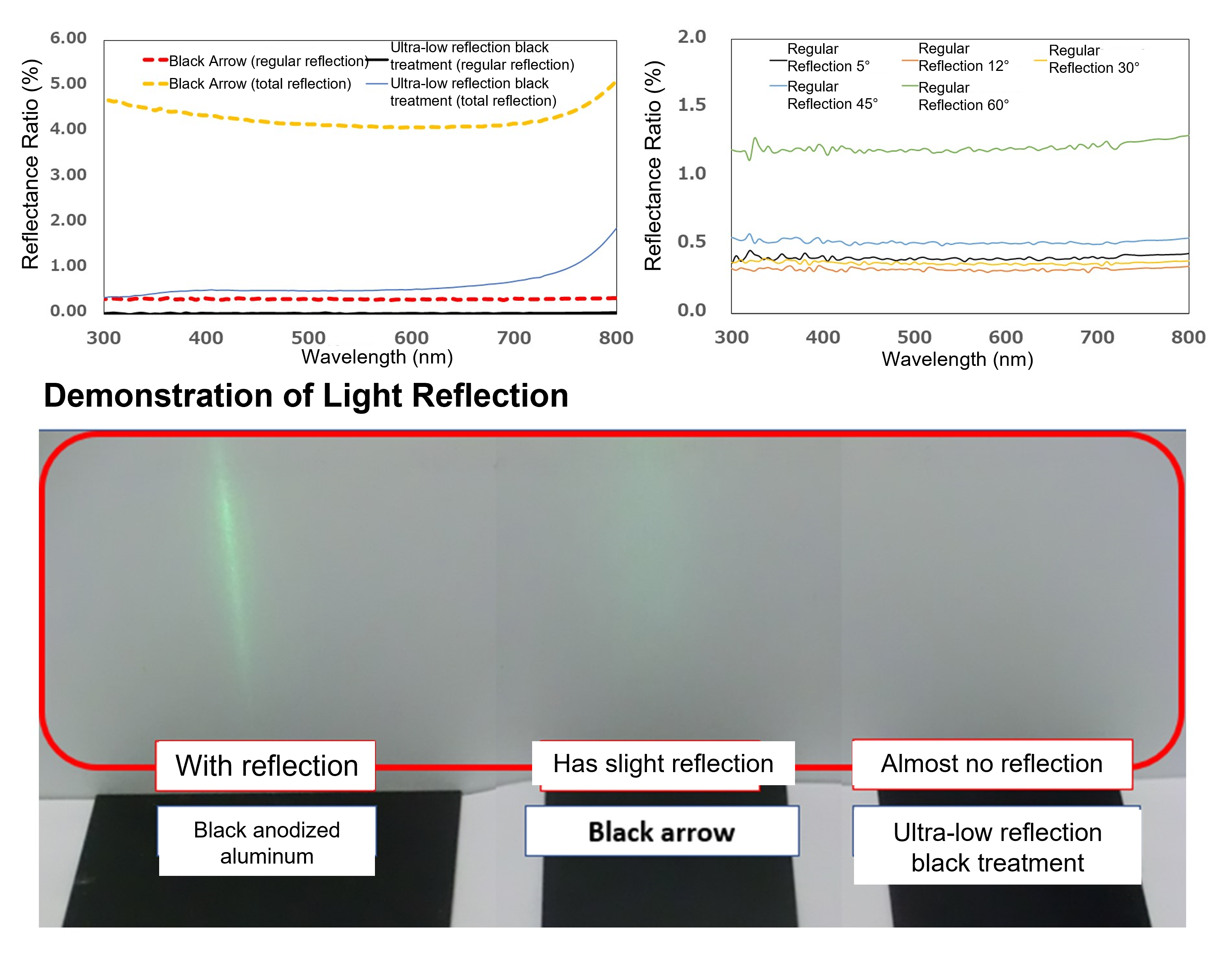 Availability details
mass production
no
process type

※

R
under plating
Cu
prototype
yes
experimental trial
yes
regular chemical stock
yes
※

B:barrel

R:rack

M:mesh basket

H:reel to reel